Great Work From Honest People
A reliable and professional staff that will help you every step of the way. Contact us now for a free estimate. 30 years of experience in the body shop business. Come in and see Jim or Daryl, the professionals who care.
REPAIR ESTIMATE
We investigate and assess your vehicle's damage in detail, estimate the repair, and submit it for approval.
ORDER PARTS
As soon as the parts are ordered, we get your vehicle scheduled for repair, so you're not waiting on us.
VEHICLE REPAIRS
With no backlog for repairs, we pride ourselves on having most repairs done within just one week!
DRIVE AWAY
We'll walk through the repairs with you and explain in detail before you drive away.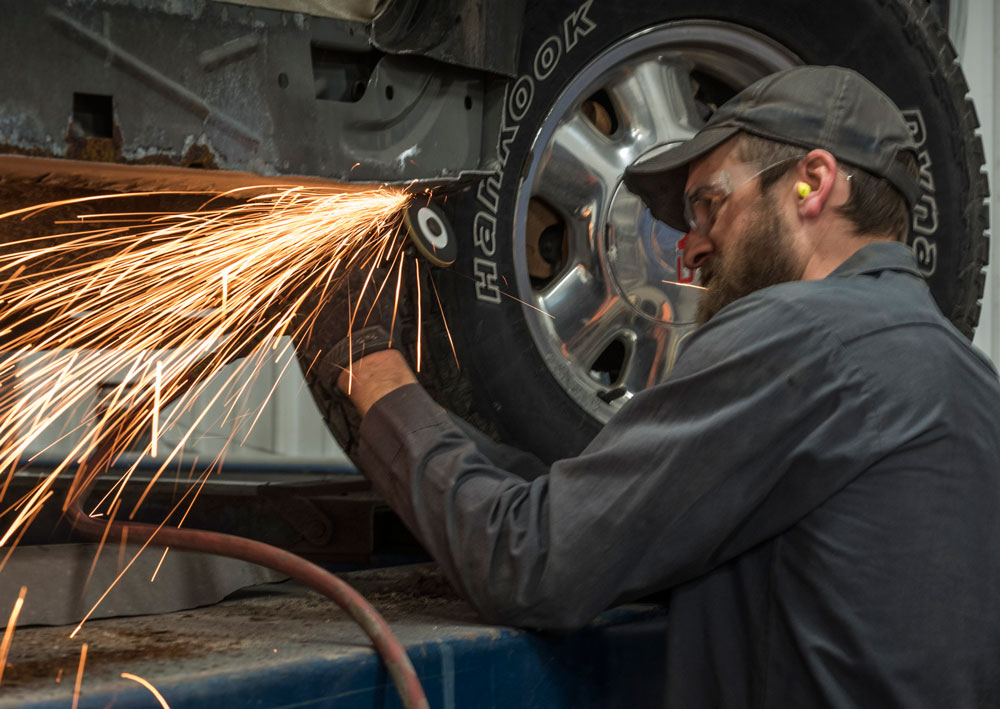 Frame Repair, Body Repair, & Auto Glass
Damaged frames can be difficult to detect and can lead to unsafe driving conditions. Our team of frame repair experts will have your vehicle back on the road in no time! From cracks and chips to shattered windows, Traverse Body and Paint Center can make auto glass repairs to make things look new again!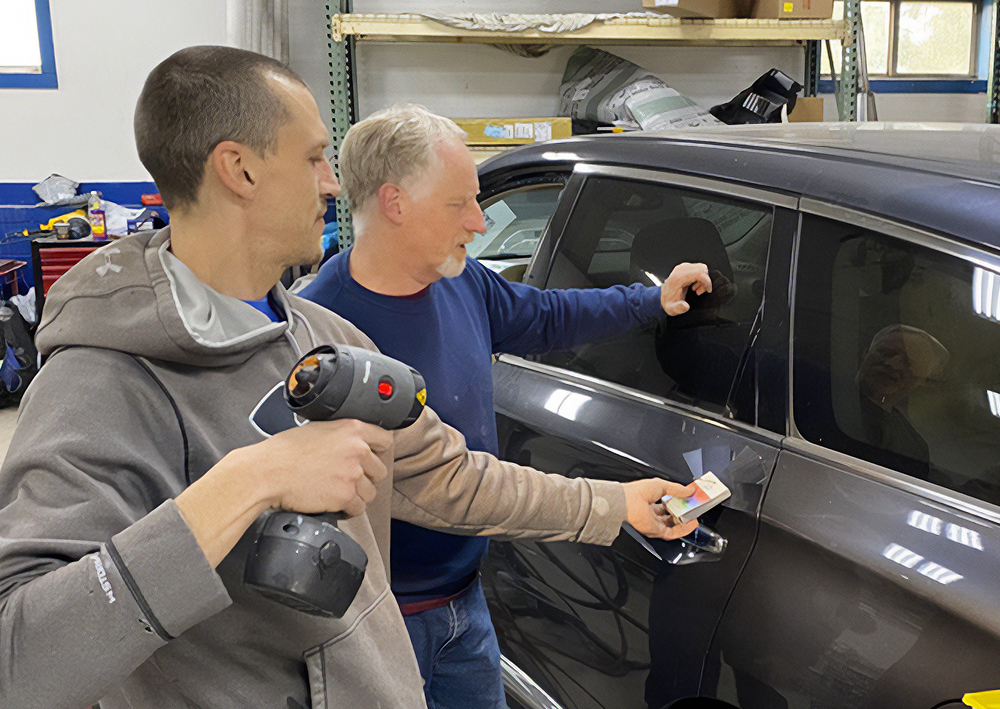 Paint, Dent Repair, & Wheel Repair
Does your car need a fresh look? Traverse Body and Paint has you covered. We match your car's exact paint color to make your car look brand new. Our paint technicians use eco-friendly paint in our spray booth to provide your car with a smooth flawless coat. Our experts fix your dents and wheel flaws too!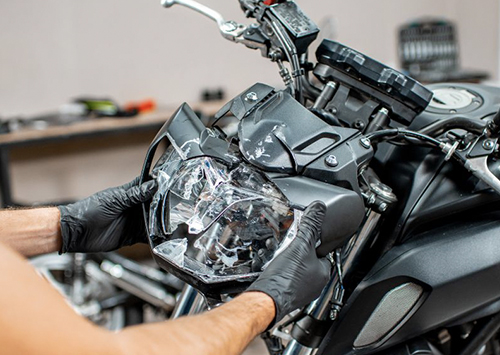 Motorcycles
Does your motorcycle have any dents in it? Traverse Body and Paint Center will use its expertise to bring your motorcycle back to its full glory. We will provide you with the best service available to give you the happiness you deserve.